elon musk: These gamers may have got a ride in Elon Musk's Tesla Cybertruck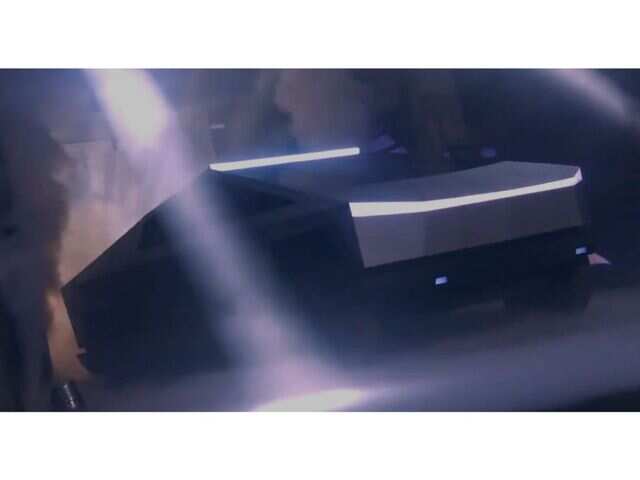 Elon Musk's Tesla Cybertruck is in the news for a whole new different matter. The electric SUV may have been used to 'drop off' some esports teams of Dota 2 at a tournament venue, as per a report by Mashable. The tournament, called Dota 2: Tug of War, was hosted by WePlay! Esports.
The car, which people think to be a Cybertruck, made an appearance on stage. In one of the videos shared on Twitter through WePlay! ESports, team Virtus.pro entered the stage seated inside lookalike of the Tesla Cybertruck. Another team, Team Secret also made its stage entry inside the same car. As per videos on the Twitter account of WePlay! Esports, Team Nigma also alighted from the same car.

https://mobile.twitter.com/WePlayEsport/status/1231614114092503043
As per the hosts of the event, the car was a Tesla Cybertruck with one of them even claiming that Tesla CEO Elon Musk was driving it! It has not been confirmed if the car, that looks very similar to a Tesla Cybertruck, is actually a Cybertruck.
Despite the Cybertruck's glass breaking at its unveiling ceremony, the electric SUV does seem to have got its 'fan base' of customers. Though the glass did break at the event, the sledgehammer test just made a dent in the car body and it may have impressed Dubai Police. The Tesla Cybertruck may have been added to its fleet in 2020 if we go by the tweet from the official Twitter account of Dubai Police last year. A Tesla Cybertruck costs around Rs 55 lakh and can be called anything but affordable for the masses.
Dubai Police is known for using the crème de la crème of four wheelers. It has previously employed Lamborghinis, Bugattis and Ferraris in its fleet of cars.